Astronaut Tries to Cover Up UFO Sighting on Live ISS Video Stream (video)
Astronaut Deliberately Tries to Cover Up UFO Sighting on Live ISS Stream (video) The following footage that you are about to see all came from the live International Space Station stream. None of it was edited as that would imply that NASA themselves can edit out their live streams which would completely prove them to be liars altogether so they'll never acknowledge this in the first place. The International Space Station has had plenty of encounters over the years but this is by far one of the most interesting ones so far as we can literally see what appears to be an astronaut covering up a UFO sighting live.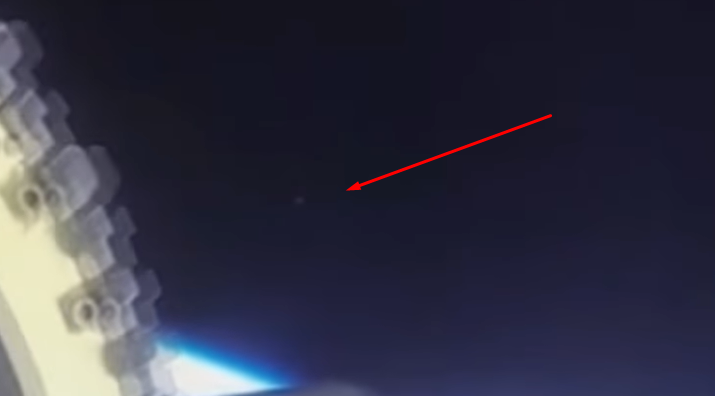 The white UFO can be seen effectively passing by the space station at incredible speed and as soon as it appears in front of the camera the whole view is obstructed by the astronaut's hand. After slowing down the footage, online experts discovered that the object appears on the left, it changes its direction then it speeds up into the unknown. Strangely enough, this is one of the few pure white UFOs that we've ever come across in space but it's clearly a UFO we're looking at since its speed alone indicates that this is no glitch, to say the least. The fact that it actively changes its direction also proves that it is intelligent, as a normal asteroid would be incapable of this, to say the least. NASA has stopped the stream multiple times in the past as soon as UFOs emerged but this is the first time they were slow on their reaction, as they relied on this astronaut to hide it with his own hand.